Research Managing Director
Research Managing Director
FUKUDA Hideki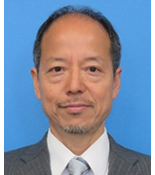 | | |
| --- | --- |
| Room: | #510 Main bldg |
| Keywords: | Dental health, Public health, Epidemiology |
Research theme and outline
I will conduct multidisciplinary research that can provide recommendations for national dental health policy. I am working on the following research topics.
(1) evaluation of dental health services provided by local governments,
(2) research on the dental health of people who have difficulty accessing dental services,
(3) research on dental health in small business facilities, and
(4) research on dental health behaviors.